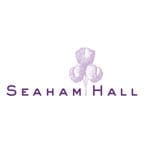 "We were looking for a partner to work to promote and fulfil our on-line sales of Gift Vouchers.  We researched options available to us and SK Chase came up trumps each time.  All of the feedback we received was most complimentary so our decision to work with SK Chase was one of confidence.  
In the 18 months we have been working in partnership, our Gift Voucher Sales have grown by a very impressive 47%.  Working with SK Chase provides the perfect solution for the on-line sales of Gift Vouchers.  Not only does it take away the administrational needs and resources of our in-house sales team, but from a customer perspective; it provides a professional, seamless customer journey in purchasing a selection of gifts at their fingertips.  The SK Chase team not only provide continuous suggestions and tips for improvement, but their friendly team are always at the end of the phone when any questions or support is required.."
Marketing Manager – Seaham Hall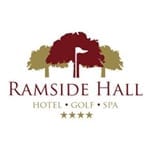 'Ramside Hall have had the pleasure of working closely with SK Chase for a number of years. Throughout this time the service, attention and support from the whole team at SK Chase, from account management to training and support, has been exceptional. It is a great comfort to the hotel team to know that there is always someone to help with our ad hoc, day-to-day queries.
As a luxury hotel we have been targeted by suppliers who claim to be able to provide a better service for a lower price, however, when it came to adding gift vouchers to our sister properties, SK Chase was our number one choice. The team involved in setting up our new properties were quick, efficient and a pleasure to work with.
I would have no hesitation in recommending SK Chase to anyone looking to establish and grow their gift voucher revenue and benefiting from SK Chase's luxury hotel experience.'
Nick McIvor, Group Revenue Manager – Ramside Hall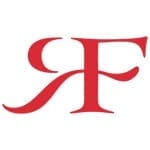 "We have been using the SK Chase system since 2005, and it helps us greatly to successfully sell the Rocco Forte Gifts online as well as offline at our hotels."
Nadine Bong-Schmidt, Ecommerce Manager – Rocco Forte Hotels
"SK Chase are an absolute pleasure to work with; not only was the set up process made simple in a step-by-step guide, but help is always on hand from their team. Working with SK Chase allows us to ease the customer journey through our gift voucher site with a clearer, image-led navigation structure."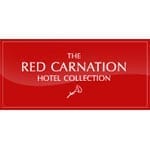 "The high level of service SK Chase provides has been unwavering over the years we have worked together. Quick and efficient from an administrative perspective, saving our central marketing team time and resources and regular and useful training at a hotel sales level has made the process of selling gift vouchers straightforward and productive with a year on year increase year in online voucher sales across the collection."
Nicola Davies, Content Manager – Red Carnation Hotels