TAILORED TO YOUR BRAND FOR ANY DEVICE
Made for any device, your responsive eCommerce gift voucher shop is built to reflect your voice and your brand, delivering a seamless customer experience for your guests.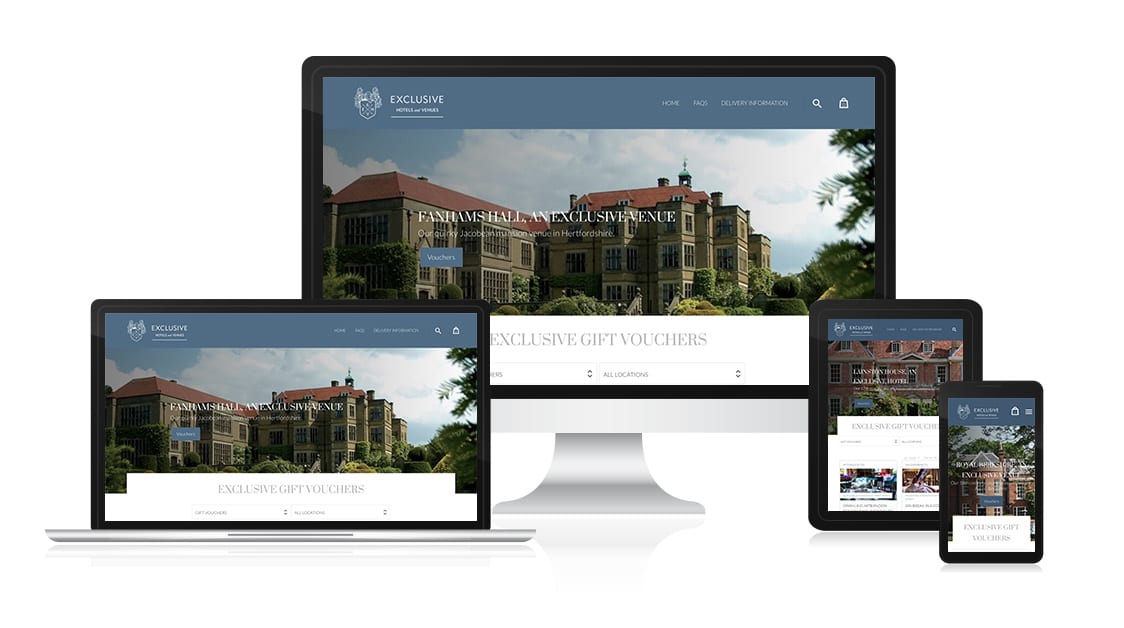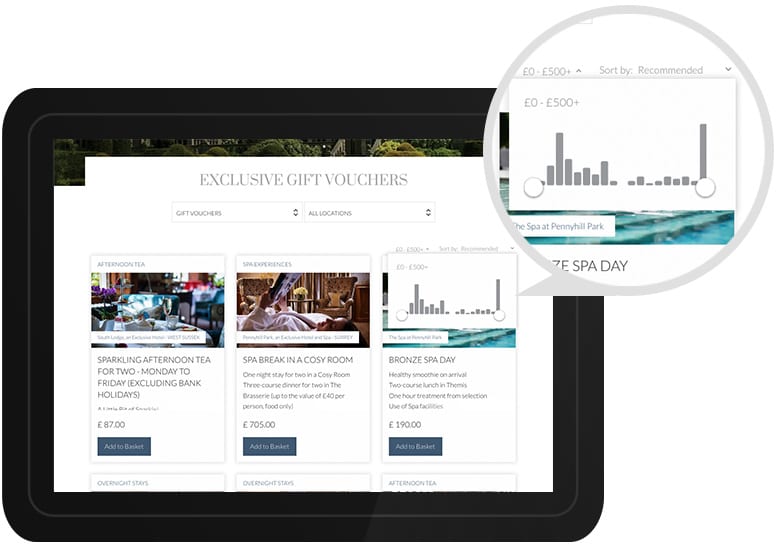 Clean, intuitive design on all device platforms
Landing page capabilities to capitalise on sales during peak gift-giving periods
Streamlined checkout process
SECURE PAYMENTS FOR YOUR PEACE OF MIND
We don't mess around when it comes to security. We use SagePay as our secure online payment gateway provider along with Verified by Visa to safeguard your business with reliable fraud screening and keep your guests' payment information secure.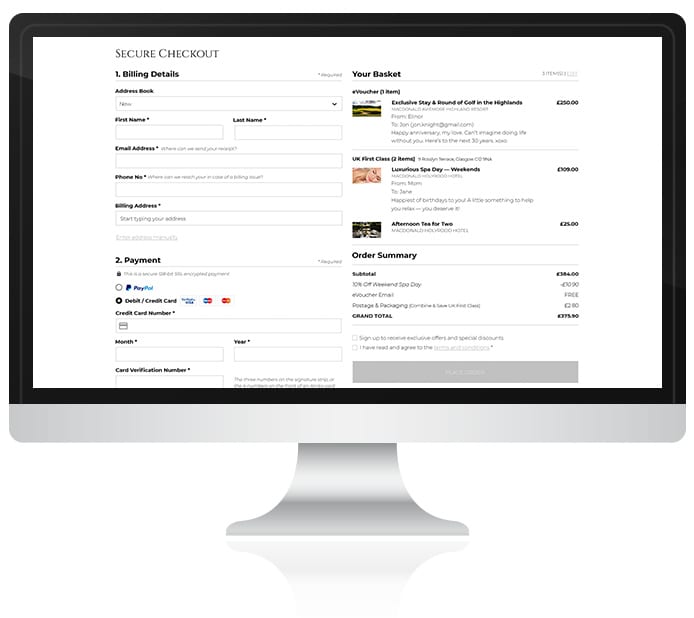 GIFT MANAGEMENT SYSTEM
Subheading/tagline to go here