2021 GIFT VOUCHER REPORT
Whilst 2021 got off to a somewhat shaky and uncertain start, we remained hopeful about the year ahead.
But more than this, we held an understanding that we had the mindset and resilience to be able to respond to the changes that would come our way. Change is a constant – and along with our hospitality clients, we have dealt with more change in the last two years than in the previous two decades.
We endeavoured not to get caught up in anxiety surrounding the pandemic and its effect on our business – to be neutral in our thinking. And in doing so, found so much more on offer– more ideas, clarity and agility.
Let's look back at 2021.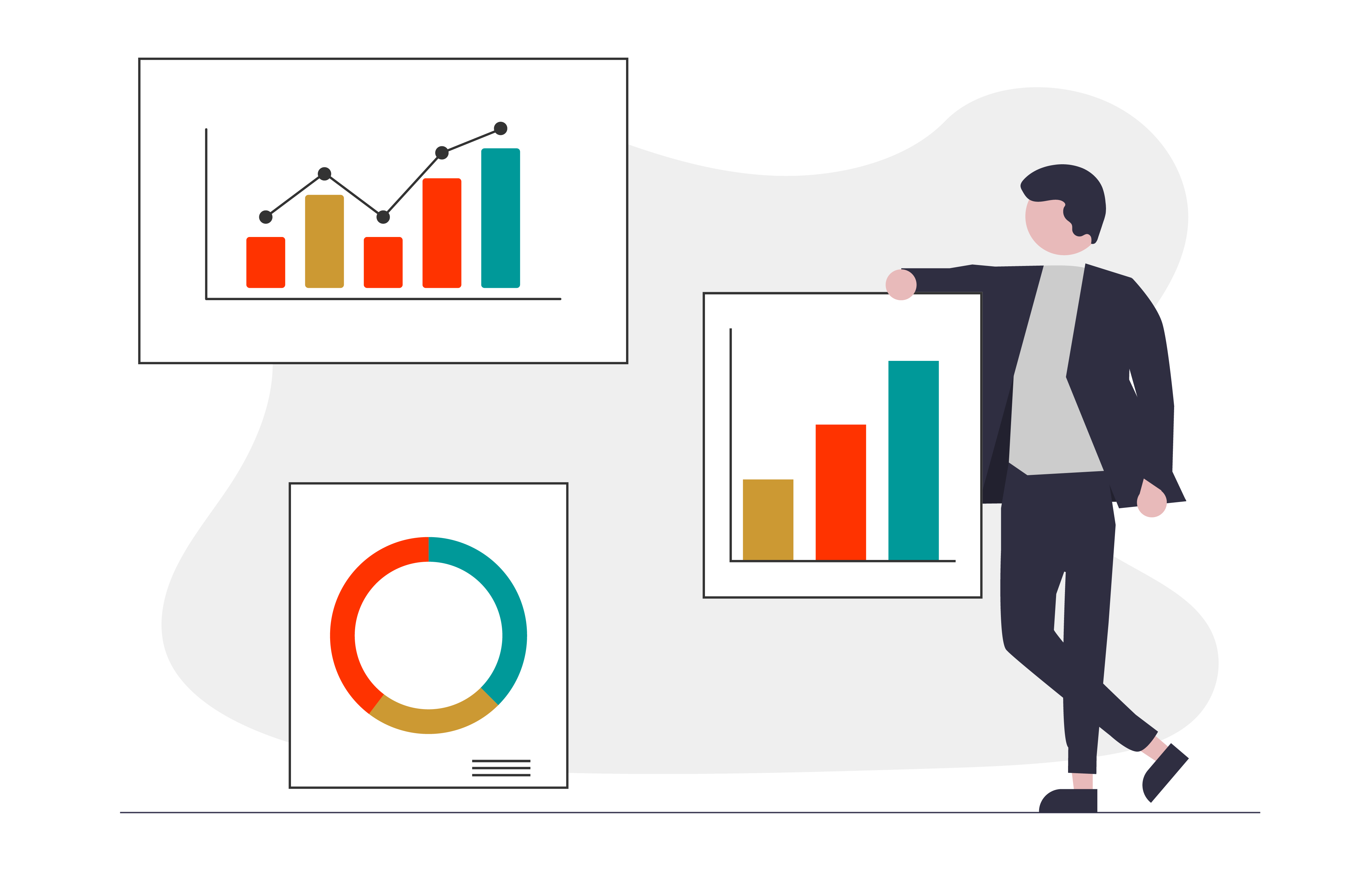 The first few weeks of 2021 recorded the lowest sales experienced in recent years. However, with the easing of the lockdown in May, sales exploded and never slowed down, surpassing all past years, demonstrating there's more appetite than ever for luxury gift experiences in the hospitality sector!
Overall, 2021 sales were 29% higher than in 2019, before the pandemic; compared to 2020, sales were 78% higher.
This increase of revenue was a combination of an increase of vouchers sold, +11%, and of the average voucher price, +£17.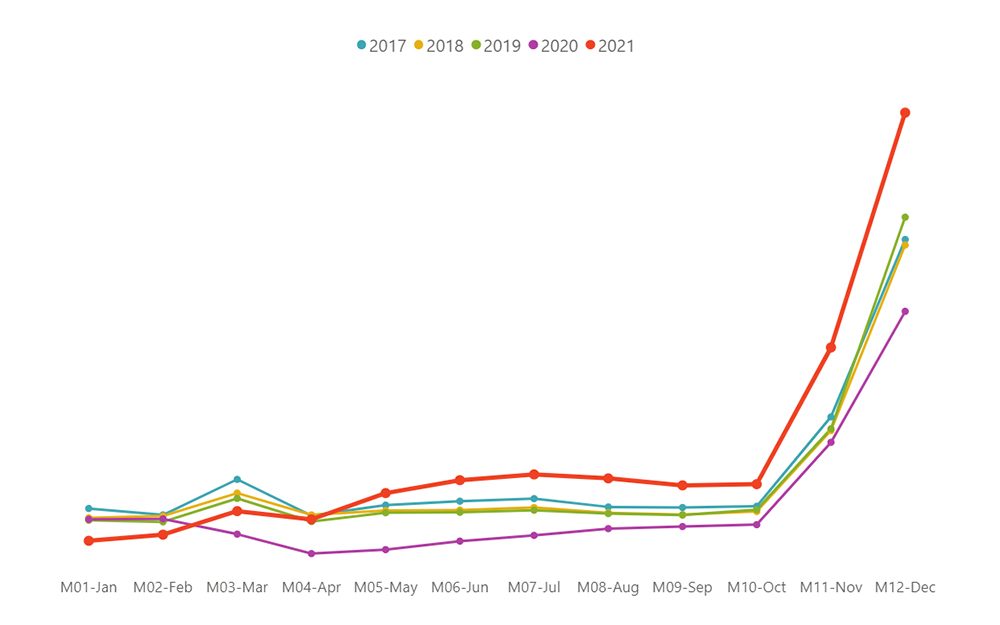 Top selling gifts
Here are the most popular experiences sold throughout the year:
Afternoon Tea for 2
with and without champagne
A Spa Day for 2
off peak packages were very popular
Dinner Bed & Breakfast
overnight stays with breakfast and dinner
2 out of 5 gifts sold were monetary vouchers
The versatility of monetary gifts made them even more popular than pre-pandemic. We also saw a greater volume of higher denomination monetary vouchers being purchased, such as £1,000, €1,000 and $1,000.
Spa sales back in second place.
Spa sales took the biggest hit in 2020. In 2021, they were still a bit behind what they were pre-Covid, but are still the top revenue generating named experience gift type across our client portfolio.
Overnight stay sales have increased by more than 50% compared to 2019.
They are now generating nearly as much revenue as spa experiences.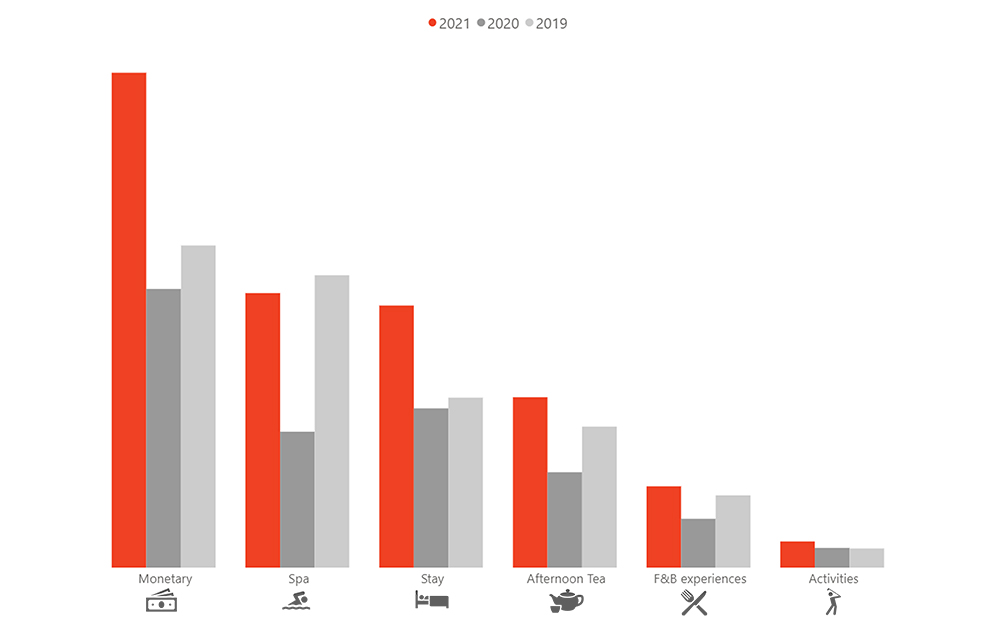 "Whilst 2021 had its challenges early on, I'm very encouraged by the growth we're experiencing in terms of customer demand for luxury hospitality gift vouchers and the expansion of our client base. My sense is that this upturn will continue throughout 2022 as awareness and demand for gift experiences continues to grow. Our focus for the year ahead is on how we continue to improve on our excellent customer service and engagement; empowering and inspiring our clients as well as developing and strengthening our platform."
Never miss a date
Birthday gifts represent 38% of the total sales and is the top reason for purchase.
Christmas gift sales really start in September, so we advise our clients to have their campaigns planned early. Christmas gift sales represent 33% of the total sales.
Over the summer, buyers are looking for wedding and anniversary gifts.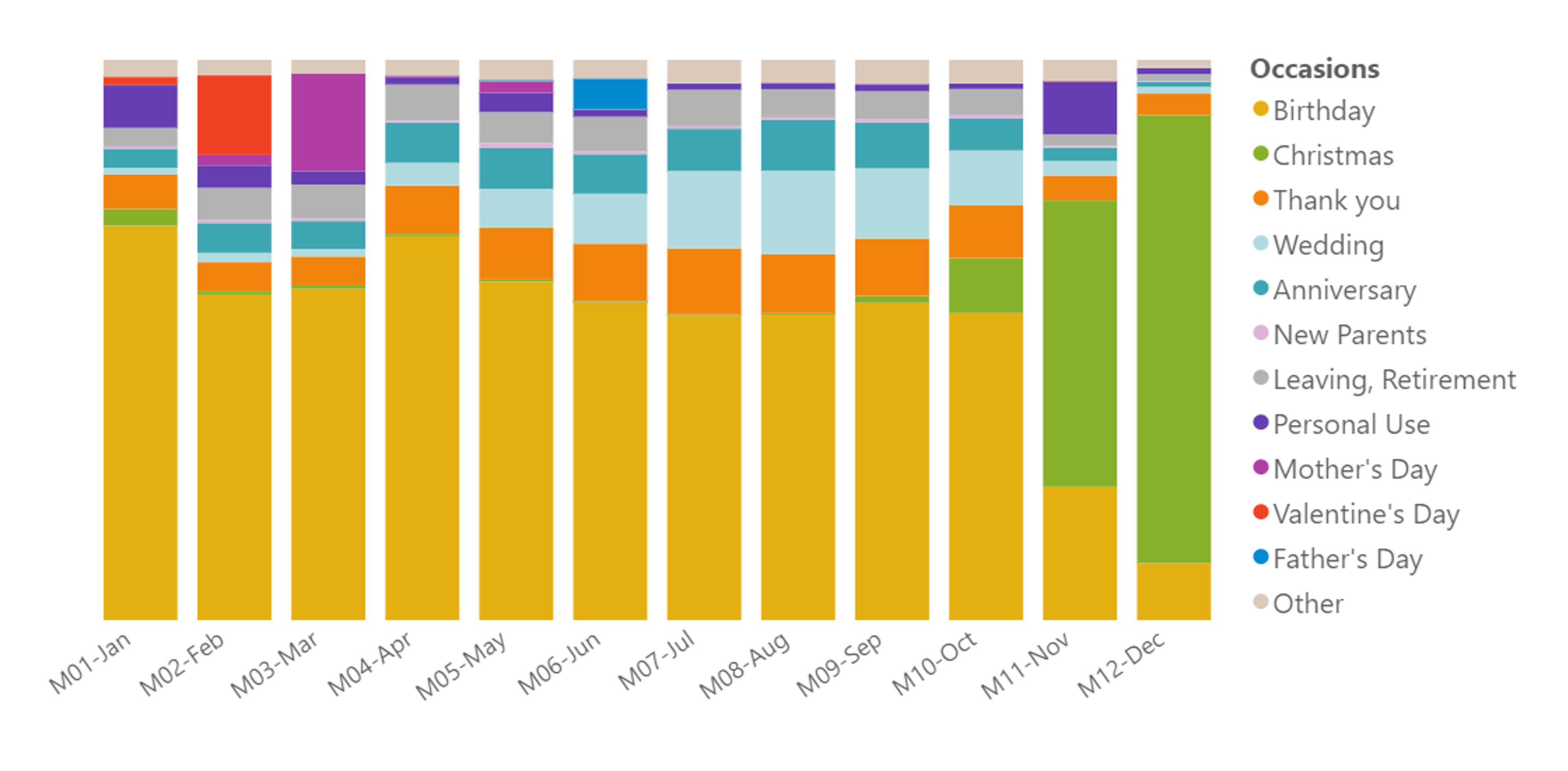 Packages for each occasion
Valentine's Day and Wedding gift types are the most expensive types purchased. Popular couple gifts include: weekend spa breaks with dinner, dinner with champagne, spa treatments and experiences for two and overnight stays with romantic touches, such as rose petals and champagne.
We recommend that our clients appeal to all gift budgets by also having some simpler packages for Father's Day and Mother's Day, as buyers tend to go for less pricy gifts on these occasions.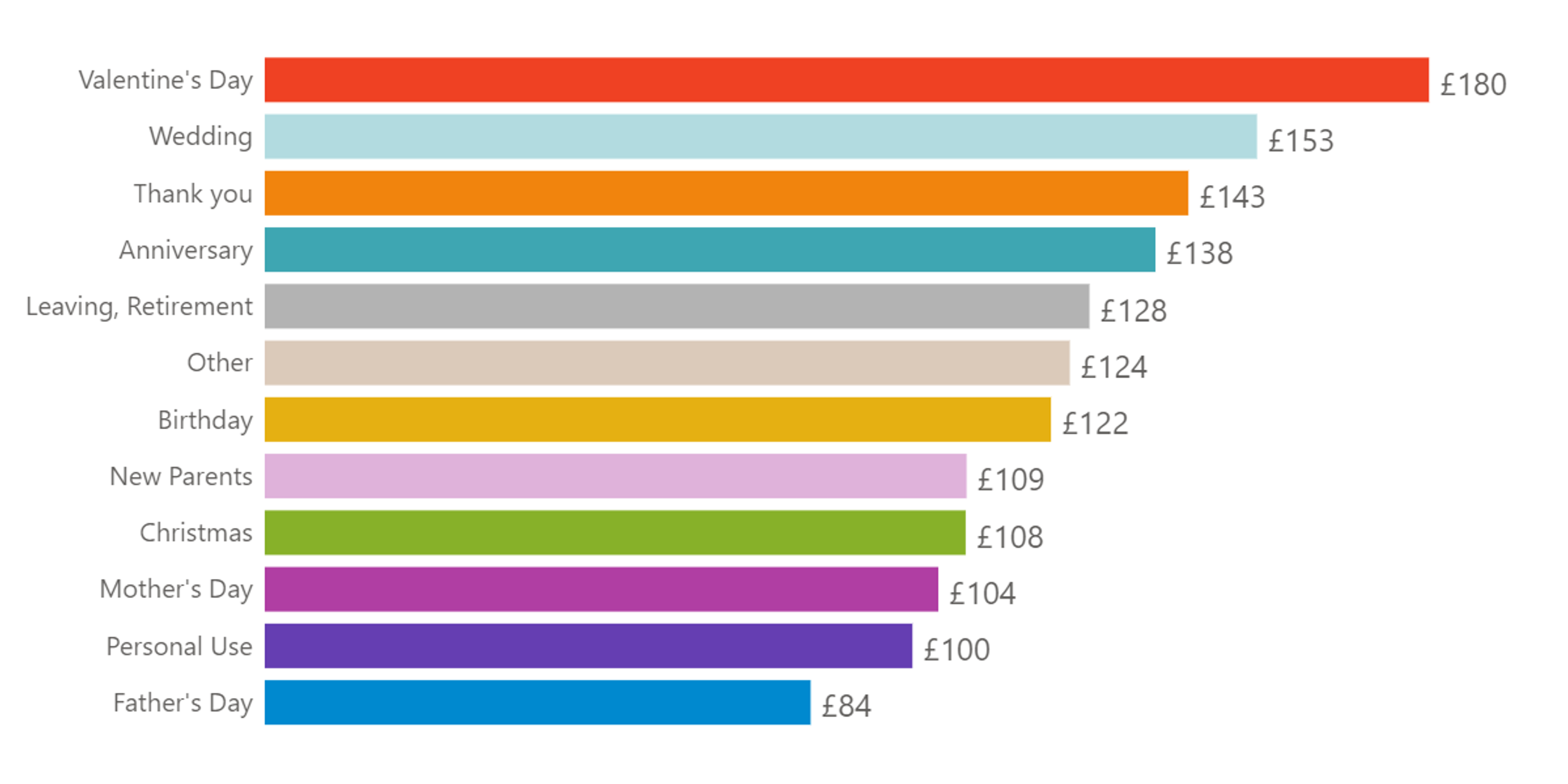 61% sessions on mobile
and in terms of conversion, 54% of gift transactions are made on desktop, whilst mobile accounts for 42%.
60%+ women
Throughout the year, buyers are predominately female. Men only out buy women a few days before Valentine's Day, Mother's Day and Christmas.
85% more users from social
Social media traffic to gift shops increased by 85% compared to 2019, with the giants of Facebook and Instagram at the forefront.
14% repeat buyers
14% of 2021 buyers made more than 1 purchase, the same year or before. Ensure you update your email database to include past buyers on a regular basis.
Buyer/recipient relationships
Close family members received the majority of the gifts purchased. 24% of them were for parents. Half of the gifts given to parents were for Christmas.
Friends received 28% of the gifts purchased in 2021 and half of the time it was to celebrate a birthday.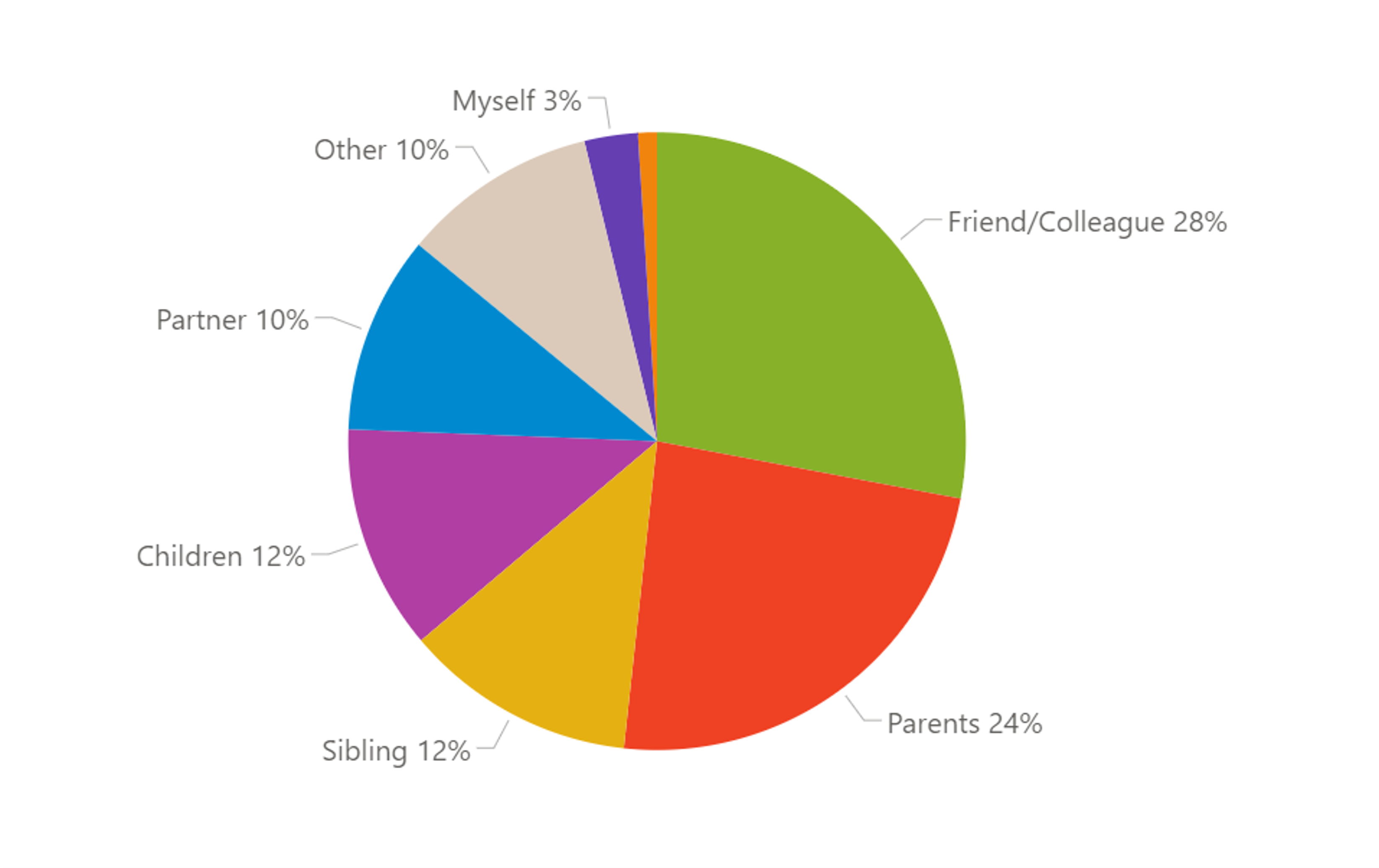 Redemption
Vouchers are usually redeemed soon after being purchased or just before they are about to expire.
In 2021, vouchers were redeemed on average 11 months after being purchased, which is nearly double the usual redemption period. 
Personal use vouchers are usually redeemed the fastest, within the first 4 months. Valentine's Day are also redeemed sooner than other gifts. Wedding gifts are more likely to be redeemed just before they are about to expire.
New clients in 2021
Some of the venues who joined us this year include, Jumeirah Hotels, The Langham USA, Marriott Hotels, Marco Pierre White, The Fife Arms and Unico Hotels.





Established internationally
Over 380 venues in 30 countries chose SK Chase, thanks to our gift voucher solution:
Multi-currency gift shops
Multi-branded websites
Group reporting
Cross-selling
Unique data intelligence

What's new?
Here are some of the system enhancements in 2021.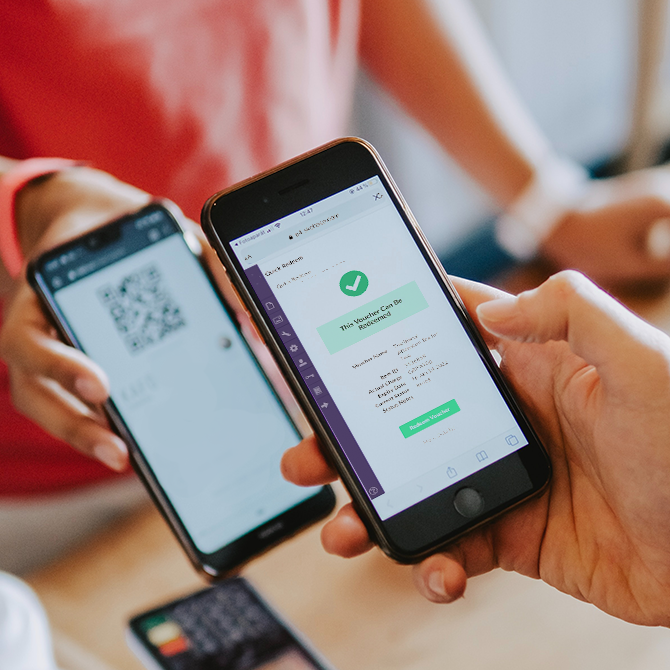 QR code redemption
QR code functionality can be used on gift vouchers – both on e-vouchers and/or paper vouchers, making a smooth & efficient redemption process for both our clients and their customers.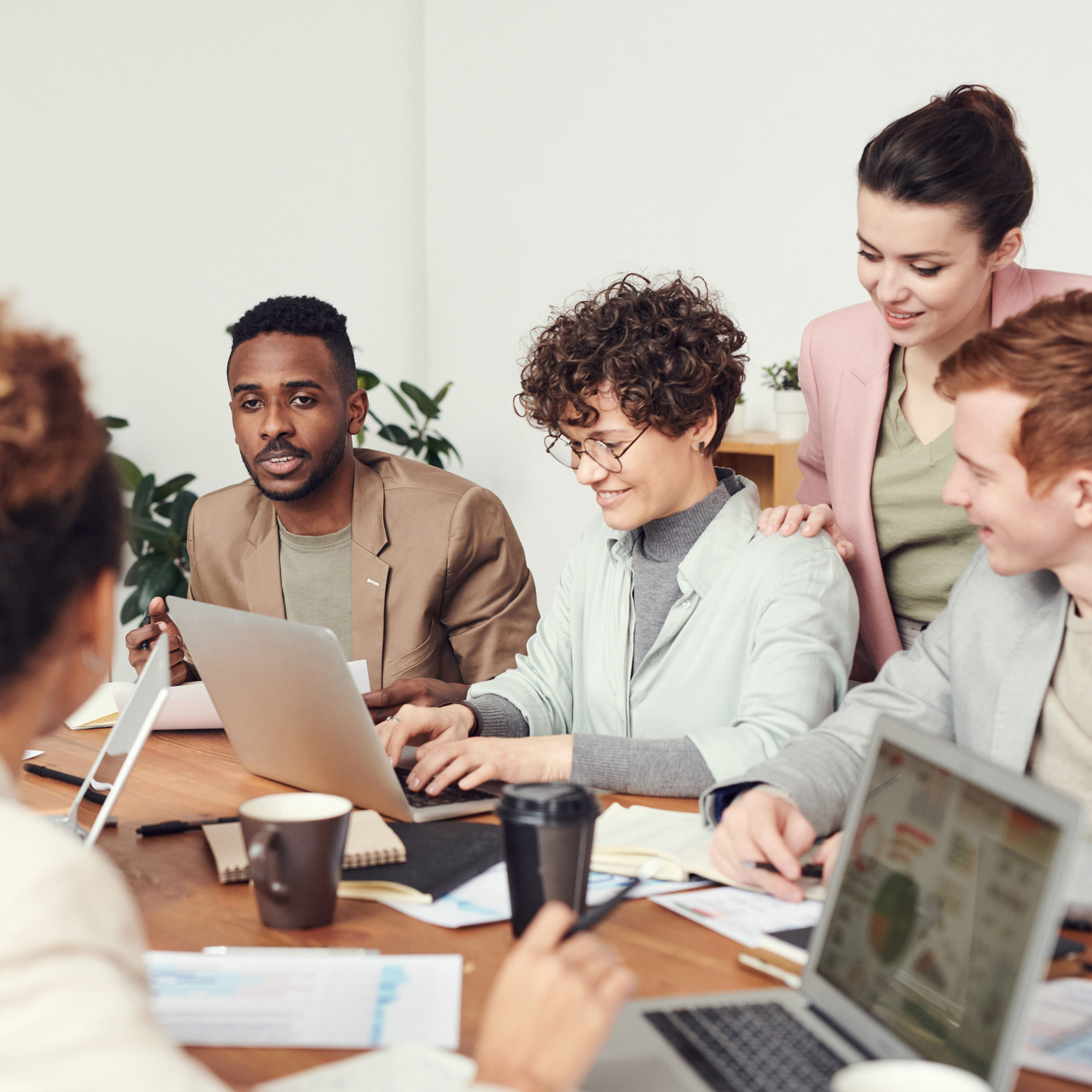 Inspiring corporate orders
We created two new tools to help inspire sales and simplify the buying and processing of corporate orders. It allows special offers based on volume and BACS payment.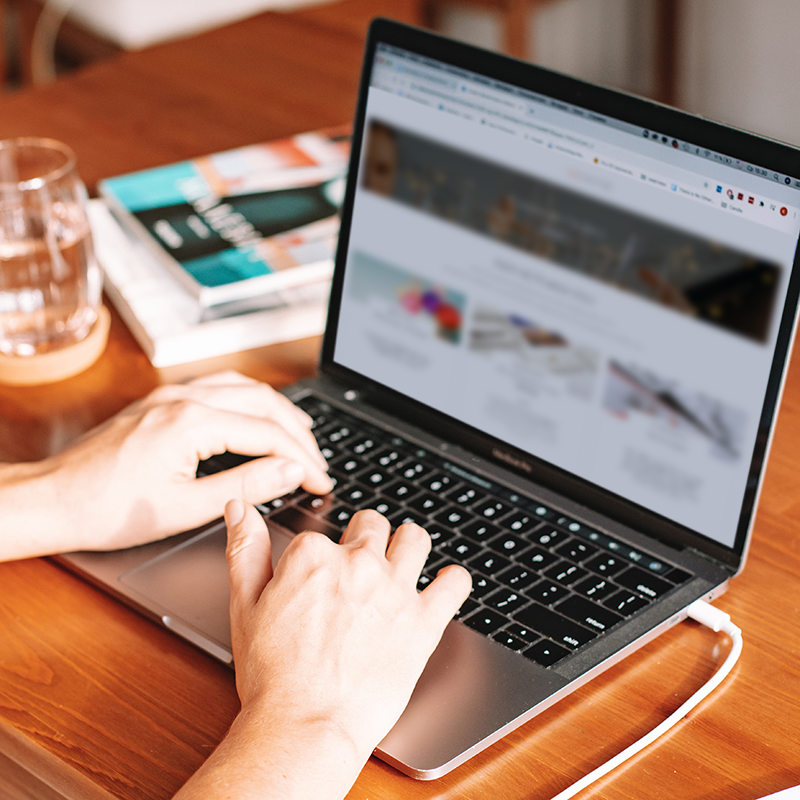 Customise your shop
We launched enhanced user permissions to enable customisation of each gift shop. Our clients can turn their ideas into reality and see their edits in real time. No tech skills needed!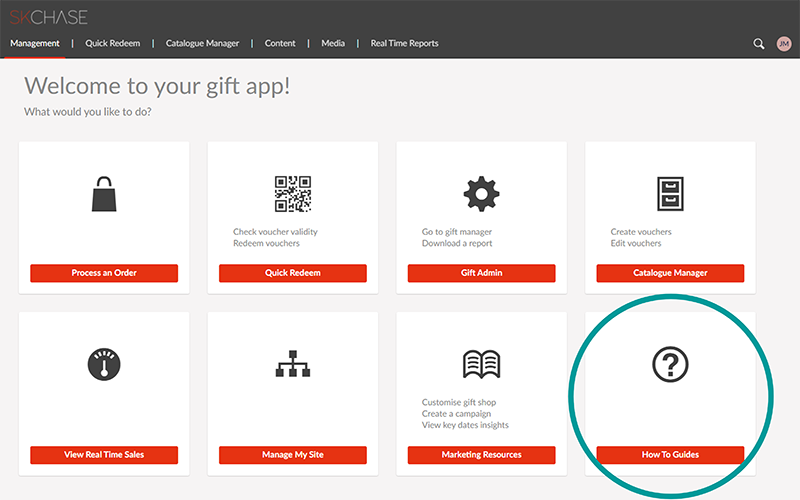 24/7 Support
40+ online bite-size video guides
Accessible from the SK Chase gift app home screen
Available in 4 languages (English, French, Spanish and Italian)
Planning 2022
Whilst key gifting dates are important, there are many opportunities throughout the year to maximise revenue.
We recommend that our clients communicate with their customers about gift experiences on a regular basis (after all, 'birthday gift' remains the most popular reason for purchase) to raise awareness of gift vouchers as lovely gifts for any occasion.
To help stay on track with key gifting seasons periods and dates, we created an easy-to-follow gift voucher marketing calendar, which shares what to do, when. Paired with our key dates insights, it helps plan campaigns throughout the year for key gifting dates such as: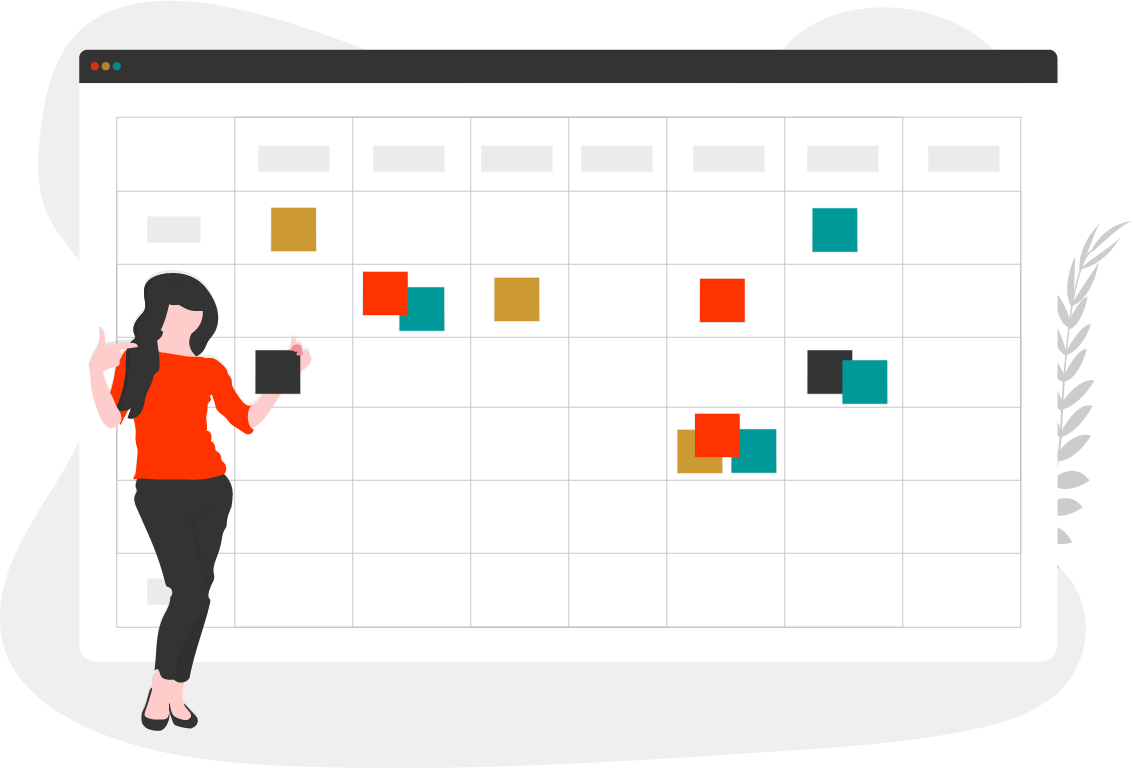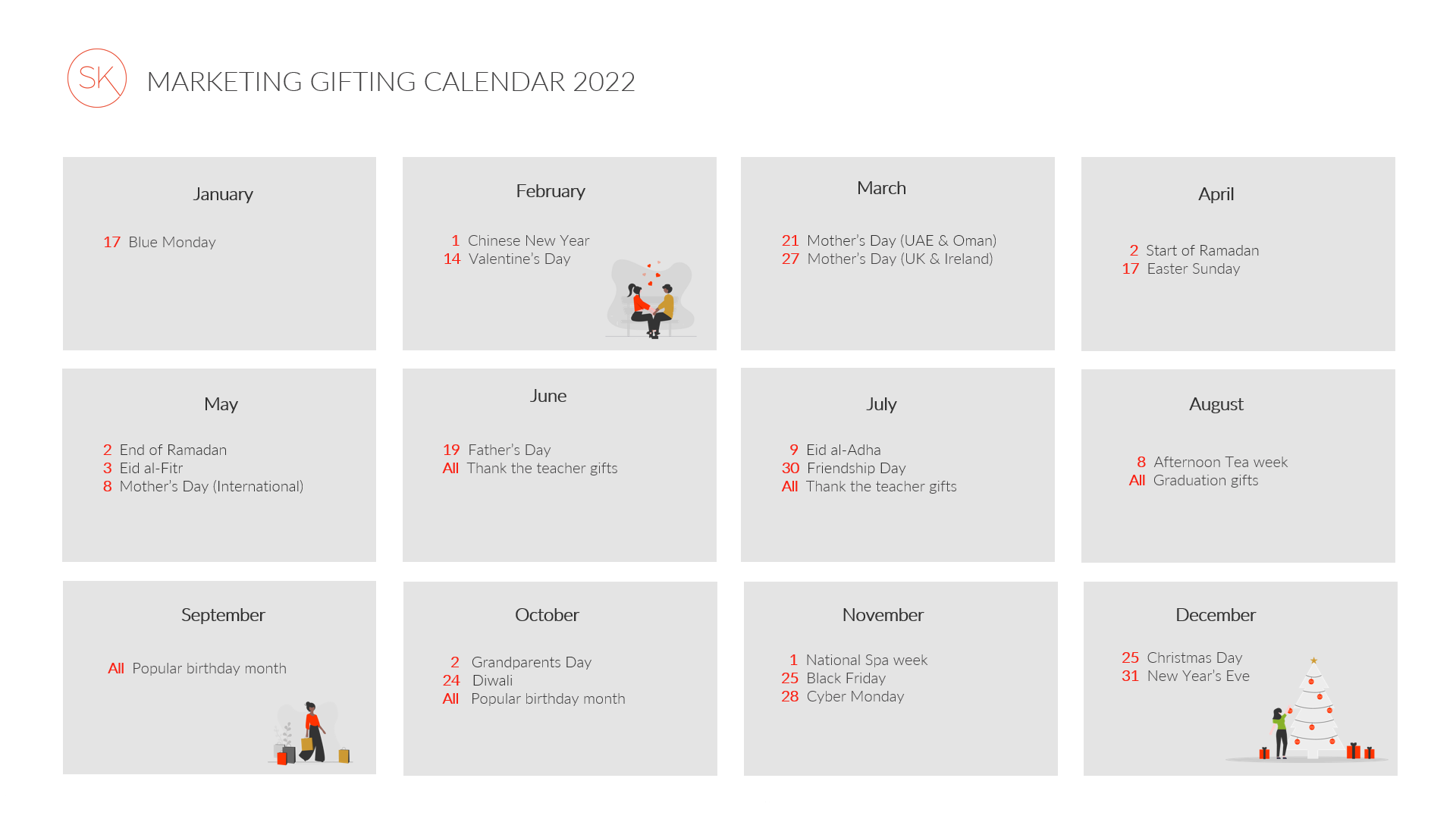 Get in touch
If you would like to talk to us about a gift solution for your venue, please contact us
enquires@skchase.com