Two words that divide: Black Friday.
One of the most important buying dates of the year or 'the biggest sh*t show ever'? (Mary Portas, well known retail guru).
Opinion is split amongst our luxury hospitality clients too, with around half creating an offer for Black Friday last year. And what each venue offered varied considerably, from percentages off to added value extras to 'green giving', (where every voucher purchased planted two trees).
All the offers were as wonderfully unique as each venue and contributed to Black Friday 2021 being the second busiest sales date of the year across all our clients, with a gift voucher selling via our software every 17 seconds!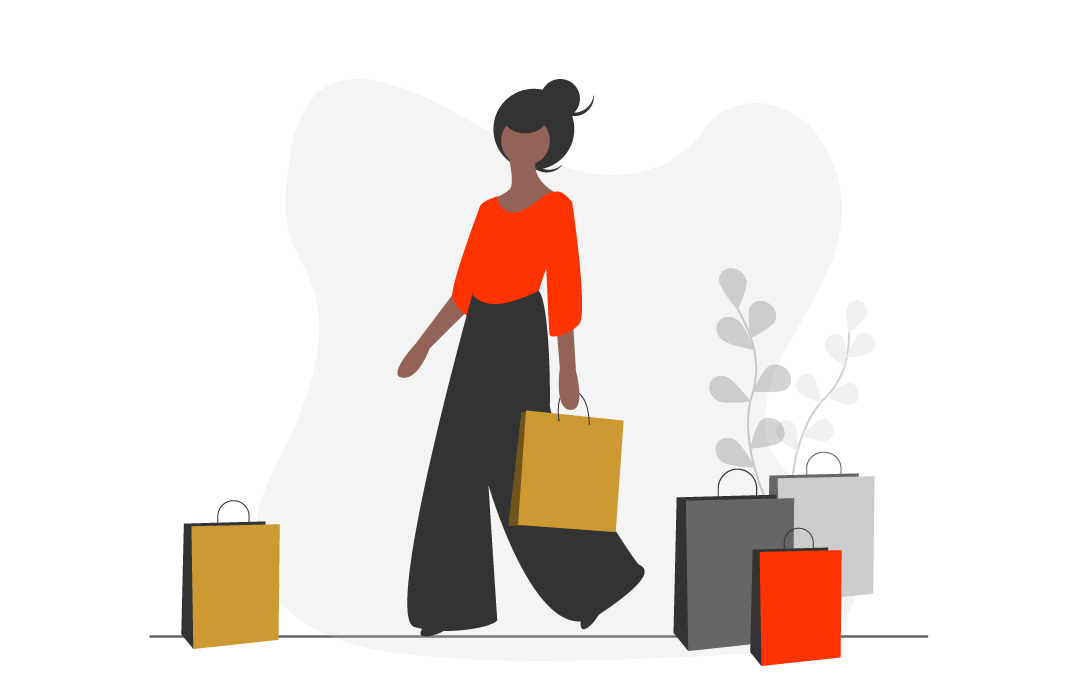 How will 2022 unfold?
Here we are in 2022, with the stars aligning to deliver yet another unparalleled festive season for the hospitality industry. This time it's against the backdrop of the cost of living crisis: consumers are concerned how this is going to impact them, and as a result, we could see a shift in buying behaviour, which will of course affect businesses.
Our goal is to help our clients reach the highest levels of their venue's gift sales potential. In order to make the most of the festive season, the most lucrative time of the year, should luxury hospitality venues plan to run a Black Friday offer?
Here's 6 reasons why we're encouraging our clients to do so.

1. People will be looking for good offers
With many consumers having less disposable income, there will be increased awareness around budgeting this festive season, which means many people will be looking for good offers. According to predictions from Salesforce, consumers will be 'holding on to their wallets' until they are absolutely sure they are getting a great deal.
Of course, hotels can create and share gift voucher offers whenever they choose to. But, by doing so on Black Friday, they can harness the power of the increased web traffic and consumer spend that this date brings: around 500 times more site visits and 12x more revenue, across our luxury client base.
2. Consumers are spending more discerningly
Mindful shopping is increasingly important, with trends pointing towards people choosing more meaningful gifts that pursue longevity or sustainability, in some way, in order to maximise their value for money. Instead of giving something that may inevitably end up in the bin after a few months, a gift experience offers the chance to experience and create something very special – a memory that will last a lifetime.
3. People will shop earlier for Christmas gifts
People buy Christmas gifts on Black Friday to 'get ahead' with their festive shopping. Last year, 57% of the sales from the Black Friday weekend were Christmas gifts and 16% for personal use. And according to Salesforce research, 42% more shoppers worldwide plan to start buying gifts earlier – the No. 1 behavioural change this year due to inflation. They hope to snag some Christmas gifts before prices rise too much and spread the cost of Christmas shopping over a few months.
4. Consumers shop for birthday gifts on Black Friday
People with birthdays so close to Christmas are notoriously tricky to buy for. Our data reveals that in November last year there were more birthday gifts purchased than in any other month (in terms of volume sold), due in part to people buying birthday gifts on Black Friday. We see this trend continuing.
5. Business when you need it
Many of our clients use their Black Friday offer as a revenue management tool, making their offering only valid on days, months and time slots when they are quiet, so that it does not displace usual business and helps fill empty beds and seats. Examples include a 'Mid Week Spa Break', 'Twilight Spa Evening' and 'Afternoon Tea' at an earlier sitting time.
6. Quiet optimism
Future plc, the global platform for specialist media, released research on expected shopping trends and expenditure for Black Friday and Christmas 2022, against the backdrop of the cost of living crisis. The research shares that 91% of British people will be the same or more engaged in Black Friday this year, despite 88% expressing that they are concerned or very concerned about the economic climate.
In addition, just 20% will cut back on Christmas spending this year, indicating quiet optimism overall. And there will be a percentage of people relatively unaffected by the cost of living increase and therefore the luxury segment of the market may not be massively impacted.
A Black Friday that's reflective of your brand
There is certainly still enthusiasm for Black Friday amongst consumers. Our gift voucher software enables our luxury hotel clients to sell in a way that works for them, whether it's to reward or thank existing loyal customers or to generate new ones, whilst taking advantage of the increased spending that this date continues to bring.