A move from sometimes 'boring' eLearning to a 'blended' learning environment
As Head of Training at SK Chase it's my responsibility to ensure that our clients are using their gift voucher site to its best and are as knowledgeable as possible on how to use it!  As a training professional, I keep up to date with current trends in learning and integrate this into training sessions.
A few years ago, it was all about eLearning…
ELearning was revolutionary in the fact that it could be done so easily, quickly, remotely and at a time that suited.  How amazing – no face to face training required, perhaps even completed at home and done independently.  Investments were low. This equalled a win win situation.
Well the answer is that eLearning can be uninspiring and just 'very boring'! It may be a case of just clicking through and not really learning.
The Training Function at SK Chase's vision is …. "to build confidence and improve our service externally and internally by providing a range of innovative, personable and accessible training.  To educate and re-educate".
We are always looking at ways in which to improve our service.
Blended Learning is the way forward
'Blended learning' – combining the classroom with online learning, working together to complement each other.  The purpose of this is to transform and improve the learning process – we do not all learn in the same way.  Some of us prosper in a classroom environment, some love to work independently using technology in their own time.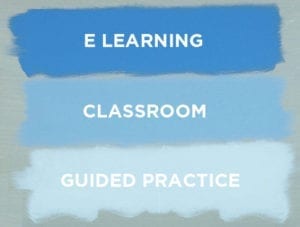 Personally, I feel a perfect way of blended learning would be the three techniques below
Teacher environment – SK Chase In House Training

Technical environment – SK Chase eLearning exercise

Guided Practice
At SK Chase we offer in house training to all of our clients; new clients and refresher sessions for existing clients.
We also offer eLearning training – where Front of House Teams are able to work through an eLearning exercise, in their own time, working in conjunction with our three training videos, to answer some FAQs that FOH Teams encounter from buyers and recipients.  These cover points 1 and 2 above.
We are delighted to introduce point 3, the Guided Practice element to our training offering.
Introducing an online interactive training tool
We're currently introducing an online interactive training tool. Hotel teams will be able to locate an interactive help when logged onto their gift voucher site.  It will ask each user 'what would you like to do?', where there will then be guided steps to follow which are accessible and relevant to what they want to do at the time, for example, to resend an email gift voucher.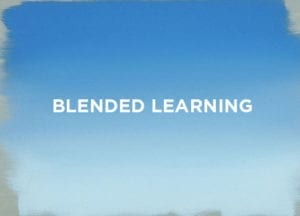 For any learning to be successful it needs to be put into practice.
We are therefore hoping that for clients to build confidence on their gift voucher site, they will all be trained, in house, by our Training Team, they will all spend time completing our eLearning document (located on the Help & Support tab) and finally (and excitingly!) using our interactive help tool will always be there to help.
Covering all three points of blended learning