Life seems to flow along quite smoothly in general, don't you think? We live, we make plans, we work..
And at work – ideas & innovations unfold, we set goals, we fine tune – there's a bit of surface 'stuff' to brush off from time to time and we reset and adjust accordingly. And then…
BOOM!
The Coronavirus came along and EVERYTHING appeared to change.
SK Chase works within the hospitality sector, where we work together with over 300 luxury hotels & resorts, providing the software and service that enables them to successfully sell their gift 'experiences' online, in addition to any voucher 'offers' they'd like to run.
The impact of Covid-19 on the hospitality industry was and continues to be immense. In our area of expertise – gift vouchers, from March when the hotels we work with closed their doors, visitor numbers to gift stores fell by around 60% across all our clients, with gift sales dropping by much the same percentage.
But what didn't change was two things in relation to people's psyche:
• People still had a desire to 'gift' – for many different reasons, such as birthdays, anniversaries, to express thanks, to lift the spirits of those they couldn't see, and so on and they were particularly drawn towards gifts that could be purchased online, with safe delivery. The pandemic gave rise to a new gifting trend known as 'sunny day gifting', referring to a gift that is purchased with the intention of being used at later date once everday life has returned to normal.
• People loved the idea of having something to look forward to, that they could enjoy in the future.
WHAT IS PRESENT NOW
Whilst hotels were closed, we supported and encouraged our clients to continue to sensitively market their gift vouchers, offering their customers helpful & hopeful gifting solutions (and offers) to look forward to in the future, adapting their gift voucher offering, message and voucher validity as needed to meet the moment.

Although gift voucher revenue has undoubtedly been impacted, with creative and thoughtful marketing, hotels were able to continue to nurture and delight their customers with their gift voucher offering and create cashflow.
CASE STUDY – FEVERSHAM ARMS HOTEL & VERBENA SPA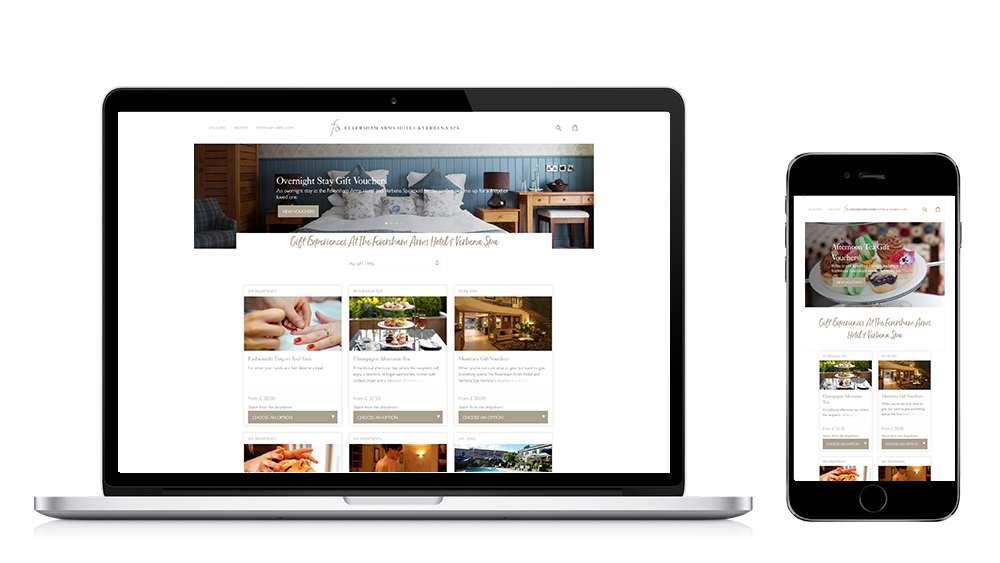 Feversham Arms Hotel is a Mediterranean oasis, tucked away in North Yorkshire – the epitome of a charming countryside retreat in the picturesque town of Helmsley.
Along with the support of our partners 80 DAYS (their creative & digital marketing agency) and For-Sight (providing their guest CRM) the trend of downward sales was reversed and they ran their most successful / best performing voucher campaign to date.
The respective agencies took a collaborative approach and worked closely together on their gift campaigns to ensure maximum impact.

• Provided data insights on what to sell, recommending bestselling vouchers and dates
• Shared ideas on what campaigns worked well based on specialist knowledge and data analysis
• Modified Feversham Arms's gift store, with carousel image, strong 'call to action' button and menu filter
• Created a 'campaign page' allowing effective & easy promotion of the offer via a single web page
• Utilised the 'Limited Availability' tool to create a sense of urgency and encourage buyers to purchase
• Increased the voucher validity to 15 months, giving people more time to enjoy their voucher
We are delighted to be able to support our clients during this difficult period and this case study is a great example of companies working together to get the best results for our mutual client. Each of us had brought our specialist knowledge to the table and worked together as 'one team' – the results speak for themselves.

Stephanie Wilson, CEO SK Chase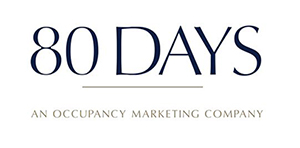 Created a short burst online advertising campaign to promote gift vouchers and drive awareness
Worked on a social media promotion, using Facebook Shop to promote vouchers to social followers
With the sudden impact of coronavirus on the hospitality sector, we have been quick to adapt marketing activities and working alongside like-minded partners such as SK Chase and For-Sight has certainly made this easier for us to help support hotels such as Feversham Arms. Switching efforts from Rooms to Vouchers helped to generate some positive returns in a trying time, and it was a real team effort by all parties involved to bring this campaign together.

We look forward to working together with SK Chase again on future campaigns as we jointly seek to help our hospitality clients on their road to recovery.

Chris McGuire, Managing Partner 80 DAYS


• Identified the target markets
• Created the email campaigns, monitoring & responding to data insights such as open rates, unique click rates and click to open rates
The combined efforts of SKChase, 80 Days and our Managed Service team here at For-Sight together delivered a campaign which exceeded the expectations of our mutual client. With coronavirus restrictions having such a significant and immediate impact on the hospitality sector, seeing the positive results for Feversham Arms from this collaborative campaign during this time has been fantastic.

By focusing on Voucher sales over Rooms, Feversham Arms were able to tap into their guests desire to have something to look forward to as we return to normality – not only generating revenue for the hotel in a trying time, but enhancing the relationship with their guests.

We look forward to further collaborations as we all work toward helping our industry recover

Jamie McBride​, Senior Marketing & Sales Manager
THE RESULTS – MAY 2020
Unique email open rate 2.4% higher than a standard email sent around the same time
Unique clicks nearly three times higher than a standard email sent around the same time
Campaign extended due to the success and another email campaign created
Sales increased by 515% on last year
Average voucher spend increased by £54 compared to last year
Best seller: Overnight Retreat in a Deluxe Suite
Higher value & return 'Overnight Stay' voucher sales increased from 28% in May 2019 to 80% in 2020
33% of vouchers purchased for personal use
52% of vouchers purchased for 'myself' or 'partner'
From creation through to implementation & tracking Feversham Arms worked with an expert in their own field, who had access to data insights from multiple clients which successfully inspired, guided and informed decisions that lead to increased conversions. Using our combined knowledge, we worked together with our client's interests at the heart with fantastic results.

The COVID-19 crisis meant that we had to think very differently about what we offer our guests and our usual marketing practices. It was exciting to be able to work with our respective agencies to put together a unique and ambitious campaign. At a time when many hotels were struggling with sales we were able to dramatically increase our sales year on year and guarantee business on the books for when we re-opened. This was only achieved because SK Chase (Voucher sales), For-Sight (CRM) and 80Days (website and digital) all worked seamlessly together with the in-house team at the hotel.

Ingo Wiangke, General Manager Feversham Arms Hotel